AWS console,

reimagined.
For developers.
Cloudash provides a laser-focused view of your AWS resources.
All in a single desktop app.
Free 7-day trial • No credit card required • Available for macOS, Linux and Windows
A single pane of glass to your AWS account
Cloudash gives you a single pane of glass to see exactly what's happening in your cloud applications.
View logs, metrics, and configuration from multiple services, regions, and accounts in one place.
Beautiful UI for your AWS account
Focus on what's important

Cloudash shows you the most important information, filtering out all the noise. Quickly understand what's happening with your application without swithing between multiple tabs.

Blazing fast time-to-discovery

Detect root cause of a cloud application failure in seconds. Did a production incident happen last week? Or 20 seconds ago? With Cloudash you can search, filter and browse your logs and metrics effortlessly.

Serverless and more

Cloudash supports API Gateway, Lambda, and CloudWatch Logs and Metrics. We are working on adding support for more services including CloudWatch Logs Insights and AWS Fargate.
Follow us on Twitter to get the latest updates.

Secure by default

We're not sending your AWS credentials, or any data stored within your account anywhere. Why would we? Whatever happens on your machine, stays on your machine.
Discover All Features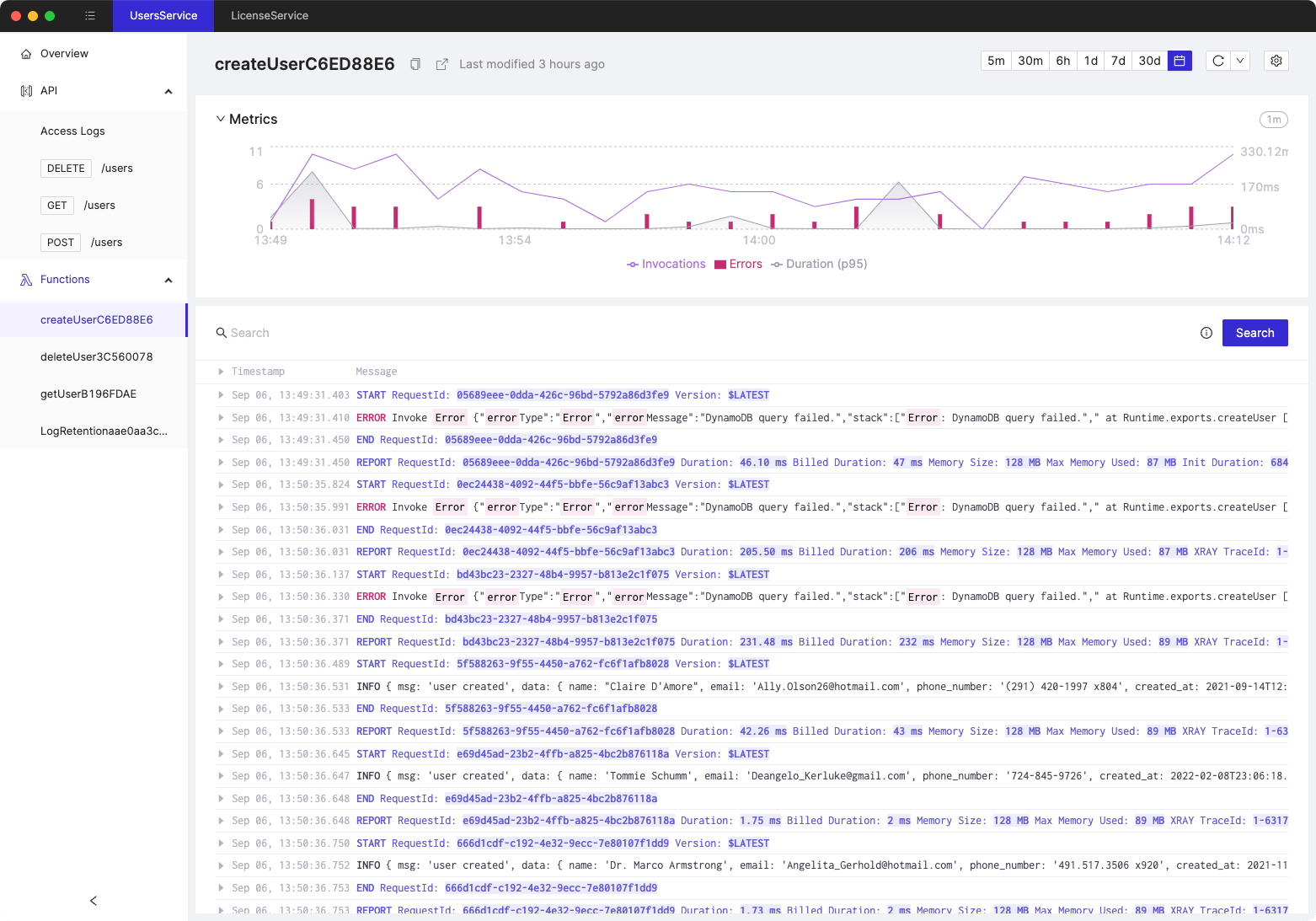 Close all your AWS console tabs
Gain laser focused view into your metrics, logs, errors and more. All in a single desktop app.